Milites Dei Training Company Special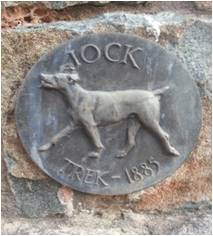 We offer training courses in:
A.
Abstract thinking
Administrative skills
Assertiveness
B.
Budget function in a business unit
Budget functions in personal life
Business environment analysis
Business management
Business plans for a new venture
C.
Care for customers
Coaching on the job
Communication skills
Compile quality policies
Conflict management
Cost, price and bank within a new venture
Creative problem solving
Cultural diversity
Customer relations
D.
Decision-making
Delegating effectively
Difficult Customers
E.
Economics in SA
Emotional Intelligence
Entrepreneurial profile
Ethical conduct in a business environment
Etiquette for business
Evacuations and emergency drills
Export products
F.
Facilitate learning using a variety of methodologies
Feedback skills
Finance a new venture
Finance for non-financial managers
Financial statements
Functions of business units
G.
Globalisation
Growing your income
Growing your new business
H.
Human resources and labour relations policies and acts
Human, social and ecological rights in the field of crime and victimisation
I.
Individual and team performance
Induct a member into a team
Influence people
Innovation & creativity in a new venture
Internet and Email
J.
Job interviews
Junior management to the general management function
K.
Knowledge management
L.
Leadership
Leading teams
Loss control measures
M.
Manage finance for a new venture
Manage time productively
Management accountability
Management functions of an organization
Managing other people
Market mechanism in a new venture
Marketing for SMMEs
Meeting management
Motivate and build a team
Motivation in a leadership context
MS Excel
MS Outlook
MS PowerPoint
MS Projects
MS Word
N.
Needs analysis
Negotiation skills
New millennium knowledge worker
O.
One-to-one training on the job
Operations management
Organising skills
P.
Performance problems resolution
Personal effectiveness in business
Personal goals in an entrepreneurial context
Plan strategically to improve business performance
Planning skills
Presentation skills
Primary labour legislation that impacts on a business unit
Production /operations in a new venture
Productivity improvements
Professional conduct in business
Project Management
Q.
Quality assessment
Quality management
R.
Research the viability of new venture ideas/opportunities
Risks management
S.
Sales management
Self-esteem
Self-management
Situational leadership to a business unit
Stress in order to apply strategies for optimal stress levels – personal and work situations
Structured meeting
Supervise work unit objectives (individuals and teams)
Supervisory effectiveness
T.
Telephone and frontline skills
Tenders to secure business for a new venture
U.
Use data from a wide range of texts
Use information from texts
V. 
Value chain in business
Vulnerability studies of mechanical plants
W.
Writing business reports
Writing process to compose texts required in the business environment
Basic
1 Day

Intermediate
2 Days

Advanced
3 Days

Holiday Bush Craft Camp
7 Days

Intense Survival 7 Days

Leadership /
Teambuilding /
Survival

R950
R1550
R1950
R4950
R7000

The Training Head Office is situated in the Sanderson House in Peebles outside White River. The statue of Jock of the Bushveld is nestled on a hill with a view of the Legogote Mountain ranges and offers breath taking views of the surrounding fauna and flora.
Jock of the Bushveld accompanied his owner, Sir. Percy Fitzpatrick when visiting the Sanderson family and  Sir. Percy wrote some chapters of his books in the Sanderson House.
For candidates from Gauteng or other areas of SA, Milites Dei is conveniently situated a mere 15 minutes drive from the Kruger National Park, 30 minutes from Nelspruit, 10 minutes from White River, 20 minutes from Kruger Mpumalanga International Airport and close to many of the Lowveld's attractions. Pick-ups from the Kruger Mpumalanga International Airport and road transfers from Pretoria or Johannesburg can be arranged. Accommodation will include an additional optional extra cost through Kruger Country Retreat.