The Place
The Place or the area of Milites Dei Academy is very special because of the following reasons:
It is in a big conservancy called Jock of the Bushveld;
A Jock of the Bushveld Statue is situated on the academy premises and a Historical Society recently visited the academy – see the photograph below;
The academy is situated on a 84 hectare property;
The students do training in the Peebles Valley which is more than 8000 hectare;
Various farm dams are available;
There are two accredited shooting ranges.
The academy is surrounded by various macadamia farmers, such as Khuvuka, Mukwa and Deon Kotzee;
Close to the academy, guests can find various guest houses such as Loerieskloof Boskamp, Near2Numbi, Petra Luxury Lodge and Conference Centre, umSisi House; and Mukwa Farm.
Part of the valley are various community outreach companies such as Hands at Work, African School of Missions (ASM) and Petra; and
A macadamia processing plant, called Khuvuka Max.
Khuvuka Max is an on farm Macadamia Processing Facility in the well developed macadamia production region of South Africa: Mpumalanga. Khuvuka translated from SiSwati means "awakening" or "rising up". Macs is a household abbreviation for macadamias and we chose to attach to our brand the homophone abbreviation; Max (pushing the limits), to indicate the energy and effort we muster in bringing about something new and exciting to the market of macadamias, and the development thereof. We are not just another "Mac" – we do things differently than most "Macs". [Read more on http://khuvuka.co.za/].
The Joe Winter Memorial Shooting Range was built and is operated by Ryan Winter who has a strong background in Law enforcement and the security milieu in South Africa. The range has been constructed in accordance with the specifications & standards set by the NRCS (previously SABS). They cater for responsible, licenced fire arms owners and provide a venue where they can enjoy using their firearms at a recreational level. There is a 25 meter handgun/shotgun range, a 100m rifle range, a 200 meter sighting range and a sporting clay pigeon range. They are in the process of constructing a second handgun / small-arms range for the security companies and trainers out there who need an accredited range on which their students can be put through their paces. [Read more on http://jwshootingrange.co.za/].
ASM has 30 years training experience to get YOU into the mission field of your choice, whether it be a foreign country or your own community and workplace. ASM graduates have served in over 55 countries and many visit ASM regularly to share their experience with students. [Read more on http://www.asm.org.za/].
Hands at Work, envision the local Church in Africa effectively caring for the dying, orphaned children and widows, and unified in this mission with the Church outside Africa. Their mission is to, through relationship with the local Church in Africa, challenge, encourage, develop and support the ministry of servanthood among those in need in their community through holistic care. They believe the Biblical mandate to care for the dying, widows and orphaned is not only for the Church in Africa, but also elsewhere. Hands at Work will be a prophetic voice to churches outside Africa, challenging them to fulfil their mandate. [Read more on http://www.facebook.com/pg/HandsAtWork/].
Loerieskloof Boskamp is a self-catering facility set in a beautiful bush camp surrounded with wildlife. [Read more on http://www.facebook.com/pg/Loerieskloof-Boskamp-218500051622485].
Mukwa (Wild Teak) "Pterocarpus Angolensis" native to Southern Africa and Mukwa is situated in the heart of the "Jock of the Bushveld" nature conservancy within 20 minutes from the famous Kruger National Park, Numbi Gate, in Mpumalanga. Only 23km from the new Kruger Park International Airport and 18km from the town of White River, Mukwa Farm Lodge offers the ideal location to experience the beautiful and exciting Lowveld of South Africa. [Read more on http://www.mukwafarm.co.za/].
Petra Mountain Retreat and Conference Centre is a Christian resort nestled on the ridge of Legogote Mountain in the scenic Mpumalanga Lowveld. We offer the perfect retreat for individuals who want to escape the pressure of everyday life; relax, unwind and take the time to cultivate your relationship with God.
Petra's unique position, tranquil setting and spectacular views make it the ideal place to refresh the body and uplift the spirit. A place of Christian worship and prayer, Petra provides church groups and ministry teams with the ideal venue for Christian Retreats and the opportunity to engage with one another and with God. Although primarily a Christian centre, it also provides an ideal stop over for the many tourists who visit our beautiful part of God's creation, and is a short 15 minute drive from the Kruger Park. [Read more on http://www.petramountain.co.za/].
Near2Numbi – Founded in 1985 the establishment is a delightful fusion of a hospitality establishment cum theological college whose vision it is "to equip Christ-followers to take the gospel to the nations". N2N also serves as a 'base of operations' for many church groups, outreach programmes and Biblical training programmes run by prominent international ministry groups such as The Emmaus Walk Group, World Outreach, Trinity College USA and others. [Read more on http://www.near2numbi.co.za/].
umSisi House is set in 60 hectares of pristine bush, within the Jock of the Bushveld Conservancy, umSisi House is strategically located in the Peebles Valley between the town of White River and the Numbi Gate entrance to the southern Kruger National Park (20 minutes away). Here we offer a personal service that only a small, privately owned and managed, five-star, country house villa and gourmet getaway can provide. umSisi House is the perfect destination for groups of friends and family wishing to visit South Africa's Kruger Lowveld region, the Panorama Route and enjoy the many adventure activities available in the immediate area. The house only caters for private groups (between 2 and 10 people) on an exclusive-use basis offering a choice of rates to include dinner, bed and breakfast, fully inclusive or self-catering. [Read more on http://www.umsisihouse.com/].
Milites Dei Academy is outside White River, Mpumalanga (close to the Kruger National Park) in Jock of the Bushveld Conservancy and students stay in residence when they study. You will see us on Google Maps…just type in Milites Dei Academy. Students come from all over SA. So you just need to travel to Nelspruit or White River or Kruger Mpumalanga International Airport and there the instructors will pick you up and take you to the academy. Alternatively, you can come with your own car or parents/family can drop the student. The Map available on 25°11'36.2″S 31°03'27.8″E.
You can also visit the Milites Dei Academy Facebook Page on http://www.facebook.com/SPECIALIST.OPERATIVE/.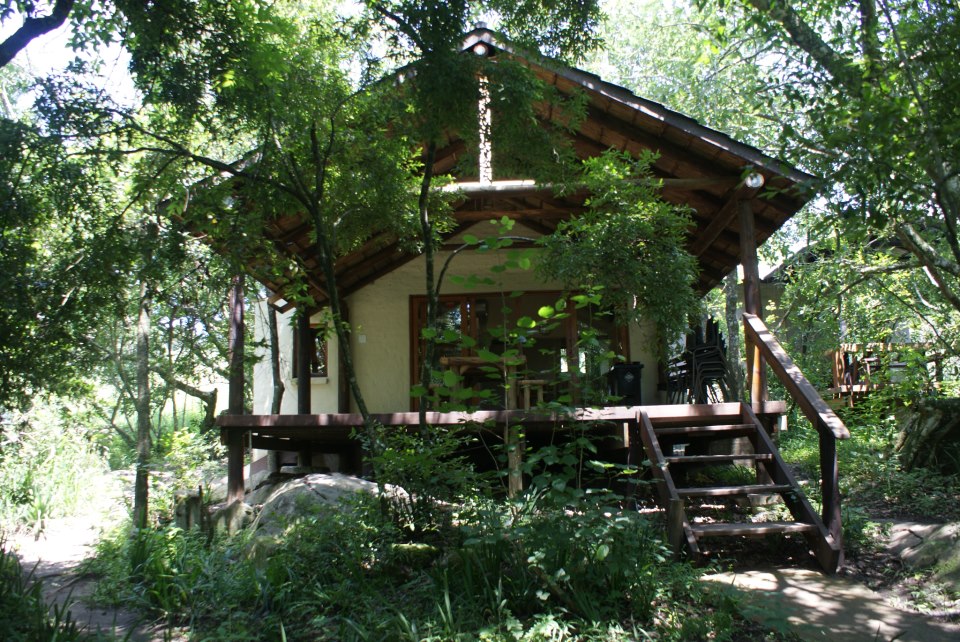 http://militesdei.com/wp-content/uploads/2017/02/cropped-New-sword-logo.png
0
0
admin
http://militesdei.com/wp-content/uploads/2017/02/cropped-New-sword-logo.png
admin
2018-08-25 11:55:31
2018-08-25 12:01:07
The Place