Welcome to Milites Dei Academy

Military Academy Style Training Programs

Adventure Boot Camp

Wilderness Survival Training
Milites Dei Academy Recruitment
Milites Dei Academy specializes in Adventure Boot Camps, Wilderness Survival Training and Military Academy Style Training Programs, from a Special Forces Training perspective:
Milites Dei offers different accredited Military Academy Style training courses, namely:
Click on a course below or scroll down to read more.
Four (4) Day Orientation
Specialist Electives (Scuba Padi, Equestrian, Dog handling, 30Nm skippers-licence, Parachuting, Offensive and Defensive Driving, CIT protection, VIP Protection, Forensic investigation, STCW95 working on vessels at sea, Swot Training.) and many more….
The Following Offerings for Schools
Veldt School
Leadership Camps
Additional Offerings for Companies:
Part Time Classes
Team-Building Days or Weekends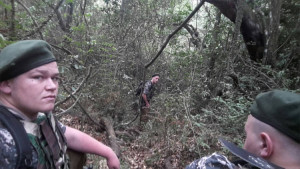 First aid
Day and night trailing / navigating
Fitness
Shelter building
Water Vessel
Other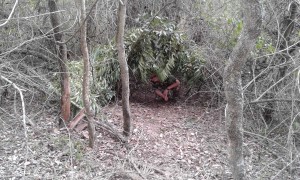 Fire without use of lighter or matches
Locating Water and making it safe for human consumption
Fitness
Shelter building
Hunt and learn to respect nature
Cooking
Plants, wildlife what to eat and hunt
Practical pistol shooting
Tracking and anti tracking methods
Navigate using a map and compass daytime and night-time
Bushwalks
Rope-work and Knots
Leadership
Water Adventures
Other
Learn to handle stress
Learn to work in Teams
Intense Fitness
Intense Survival
Fire Arm Competencies
PSIRA Levels E-D-C-B-A
Drivers Licence
Situational Leadership
Care for Customers
Ethics in the Work Environment
Move Tactically on Foot
Leadership
Abseiling and Rope work
VIP Protection
Legal Environment
Security Threats
Emergency Skills
Crime Investigation and Prevention
Asset Protection
Swot
VIP Protection
STCW95
CIT Protection
Protection of Vessels at Sea
Offensive and Defensive driving
Other
Absailing
Manage Groups
Teambuilding
Diving Padi
Paintball
Equestrian
32NM skippers licence
Rope work
Organising outdoor events
Move tactically in groups on foot
Learn to Manage Groups
Other
We have 4 intakes per year for each Quarter
15 January/ 15 March/ 15 June/ 15 August/ 15 October